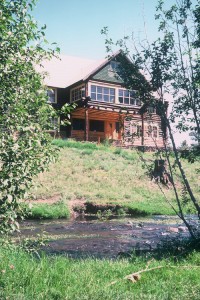 Sitting majestically on the Little Colorado River lies the Greer Lodge Resort & Cabins. Amidst the treasures it encompasses, there are timeless memories that engrain the very buildings that make up this jewel of the White Mountains. The history flows through the rivers along the property, through the logs that lay one on top of the other, and in the hearts of those that have come to call it home. It is through this history that we find the road to nowhere…
The Greer Lodge was established in 1948 and evolved into today's Greer Lodge Resort & Cabins, owned and operated by the Sandahl Family.
In July 1947, Leland B. Entrekin purchased the thirty-five acres of land from the son-in-law of Molly Butler. In August, the foundation was poured and Greer Lodge began its journey.
Originally as a destination for church retreats, the Greer Lodge began to fill rooms with guests during vacant times. When the doors opened to these guests, their high regards for the lodge paired with the power of their word of mouth began to transform the Greer Lodge into more than a church facility.
It is with that history that the present can be understood and appreciated. Greer, as a community, has seen continuous changes and evolvements over the span of time. Beyond that, Greer Lodge has also journeyed along its own road to reach the point it is at today.
There are; however, things that cannot change. The essence of the White Mountains and the treasures that it presents to all visitors who come in contact with it, The breathtaking views of one of God's most beautiful lands, and the feeling one can get when staring out at the three private ponds while sitting on the back deck of the main lodge.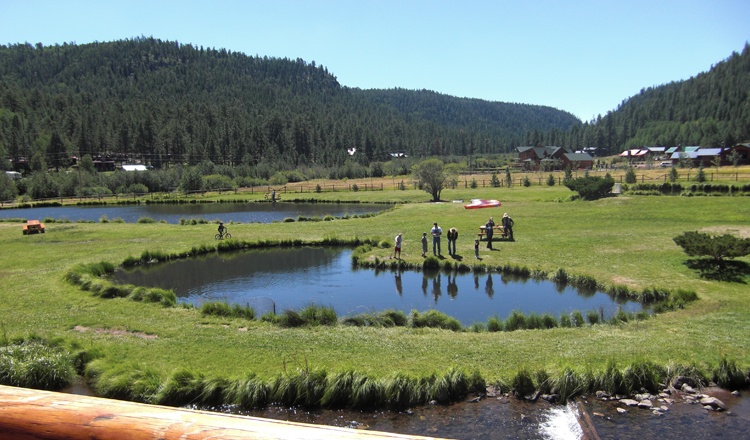 Greer is a place to create memories. Memories are what brand the places we come to love.
Doug Sandahl sought out those brands and came to Greer to rekindle the fond memories he had as a boy of spending time with his family. The time he spent fishing and hunting with his Father, Mother and Brothers in one of the most serene environments possible-are memories that led his heart to the Greer Lodge.
In 2004, Doug purchased the Greer Lodge and he has expanded it into what it is today.
"Come Home" to Greer Lodge Resort. "Come, Touch Nature" And at the same time get in touch with the spirit within yourself. Come, Make Memories on "the Road to Nowhere"… Escape the Stress of the city, breathe fresh mountain air, hike along a stream, hug a tree, and relax. Welcome Home.