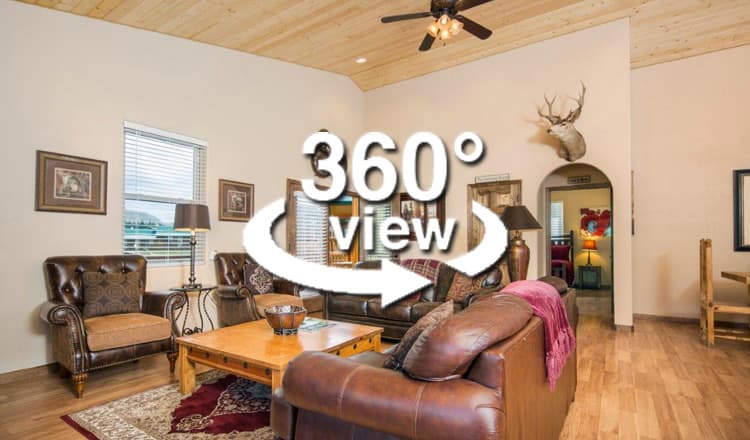 Greer's Best Known Resort Since 1948
With all of our cabins located right On or Near the Water, you'll be near our fully stocked Trout Ponds for catch & release fishing. We also feature Dog Friendly Cabins so your furry friends can enjoy nature as well!
Family owned and operated, we take great pride in our comfortable accommodations, and have become known as Greer's favorite resort.
We were named as one of Sunset Magazine's Top 9 Resorts in the West to Touch Nature! These Arizona cabins are among the best you'll find anywhere in the state!
This is a place where you can experience nature's wonder, with clean, crisp mountain air and endless blue skies in the beautiful town of Greer, a quiet rural village in the beautiful White Mountains of Eastern Arizona.
As a year-round destination, Greer Lodge Resort & Cabins, & the surrounding Greer area have an abundance of activities for guests to enjoy, ranging from fly-fishing to bird watching, the best hiking trails in Arizona, and abundant wildlife to see! There simply isn't a better group of cabins in Arizona for travelers to call home!
Ask about our Daily Specials! We will help you choose the BEST Cabin for you.
Call/text: 928-225-7620 or call 928-735-2304 from 9AM-5PM MST, 7 days a week.
Information about Greer Lodge Resort & Cabins in Greer, AZ:

🏡 Vacation rentals available
20 cabins
💳 Possible discounts
up to 50%
🌙 Nightly prices starting at
$89
⭐ Free amenities
Fly fishing, outdoor games & more!
🐾 Dog friendly cabins
8 cabins
ᯤ Wi-Fi Available
Starlink + HotSpot devices
Arizona Cabins in the Woods & on the Water
Find the cabin that is right for your stay. Choose between a cabin on the Little Colorado River or on Private Trout Ponds for your next mountain escape in the Arizona White Mountains.
Best Fall Colors in Arizona
Incredible golden hues make up the vibrant foliage around Greer, AZ during September & October.
Learn More