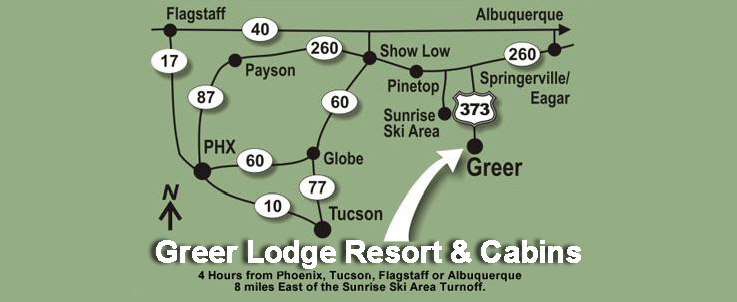 Road Conditions:
Dial 511 or 1-888-411-7623 for the Arizona Department of Transportation Road Conditions System.
Airports & Rental Cars:
The closest local airports are in Show Low or Springerville. Show Low airport offers commercial airline transportation to the White Mountain area and is served by Great Lakes Airlines. Private aircraft may wish to utilize the Springerville airport which maintains a 5,000′ runway. Closest major airports are Phoenix and Tucson, Arizona or Albuquerque, New Mexico (all about 4hours driving time from Greer). Rental cars and local transportation are available in Show Low.