The snow has arrived in Greer, AZ! This week, 10" of fluffy snow descended upon our mountain haven, transforming the town into a blissful winter wonderland overnight. More snowstorms are expected to head to our white mountains making Greer an ideal Arizona skiing destination in 2018!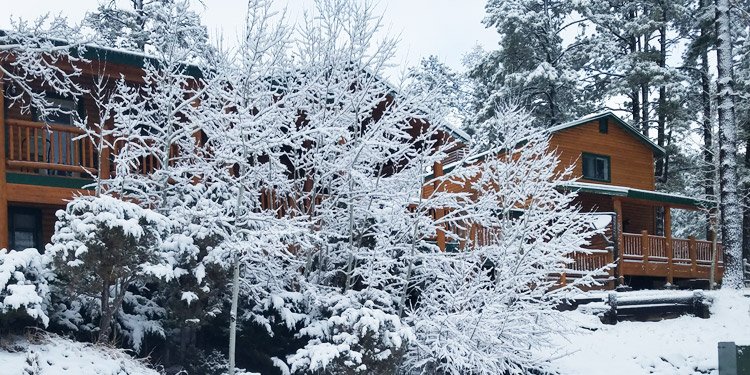 For those seeking a taste of true winter, the snow season is officially upon us, enabling all sorts of fabulous activities like skiing, sledding, snowman building, snowball-fighting, and the oh-so-wonderful experience of cozying up to a warm fire in your cabin with a cup of hot cocoa! All of this is possible in Greer, just a quick 4-hr drive from Phoenix.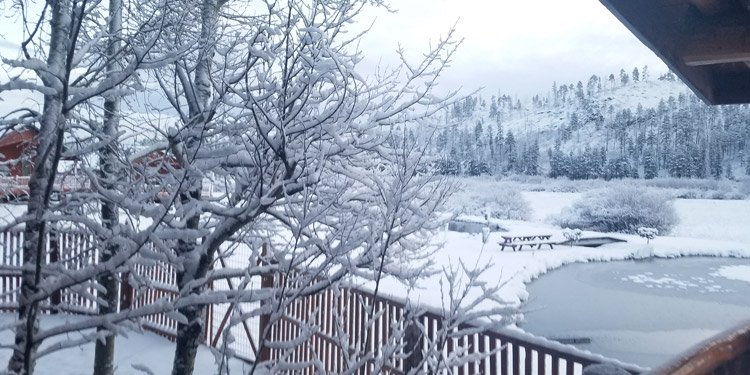 Nearby Sunrise Ski Park provides a delightful place for skiers too, offering a great mix of beginner, intermediate, and advanced runs. It also has a great tubing hill! While they make their own snow to allow skiing all season long, with such great current snow conditions, the mountain is a dream destination for serious skiers seeking powder.
It's also worth noting that the region typically receives around 8 feet of snow annually, so this recent snowfall is likely just the beginning of a great season in the White Mountains and Greer. It's still not too late to plan for fun winter ski trips to Greer for the upcoming 3-day weekends, like MLK and President's Day holidays. The Greer Lodge can be the destination for your winter holiday getaway!
So make your reservations today to visit Greer this winter and get outside to experience some real snow this year! Greer Lodge Resort and Cabins provides top-notch amenities during your stay and is a truly unique destination to offer a surreal winter experience with close proximity to an abundance of outdoor winter activities. We look forward to hosting you soon!