Fall in Greer, Arizona may just be the perfect time in which to visit. While the desert temperatures continue to roar in the 100's, not far away up in the White Mountains you'll find crisp, cool air that beckons even a slight chill in the evening. So pack the hoodies and get ready for some comfortable time exploring the wilderness around Greer this fall. Here are 10 of the finest fall activities in Greer, Arizona:
1. Weather in September and October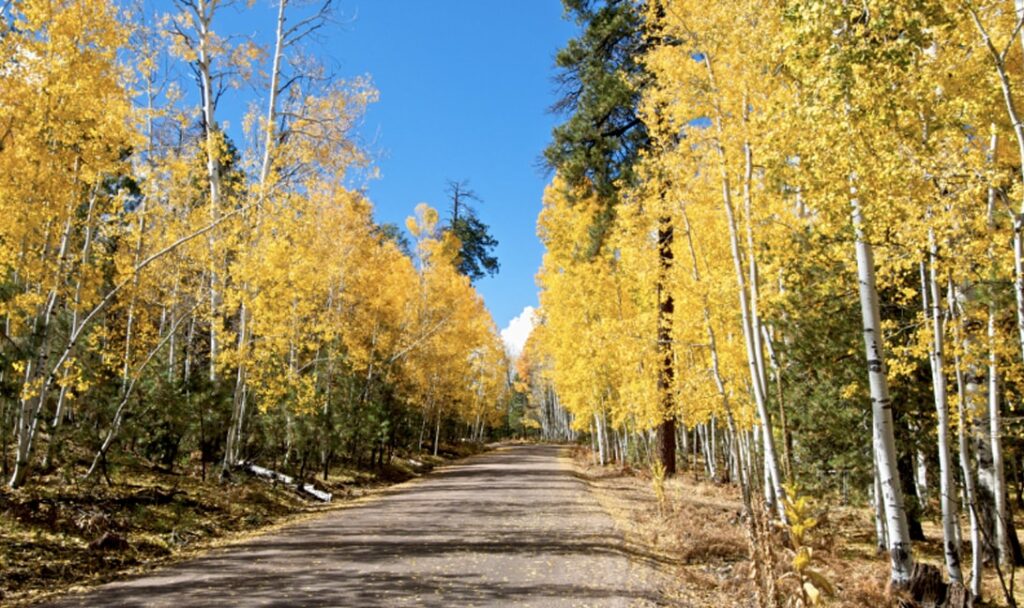 The daily highs center around 70 degrees, which in just about anyone's estimation, is perfect. You'll be able to enjoy numerous outside activities without fretting over the burning sun or getting too sweaty in your hiking gear. No, Greer, Arizona in the fall is just plain comfortable, and this makes it excellent for everything you want to do!
2. Elk Bulging & Mating Season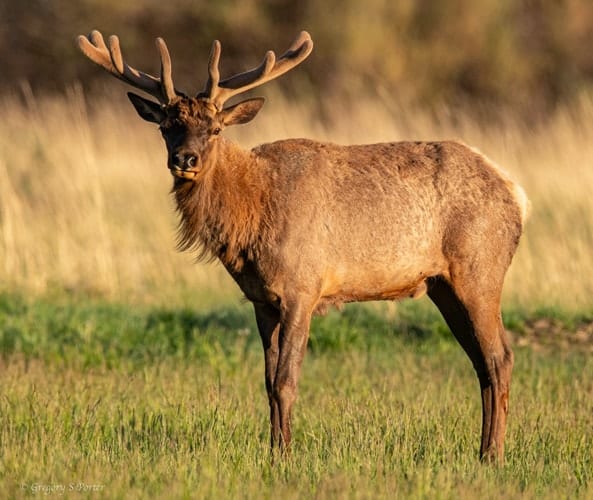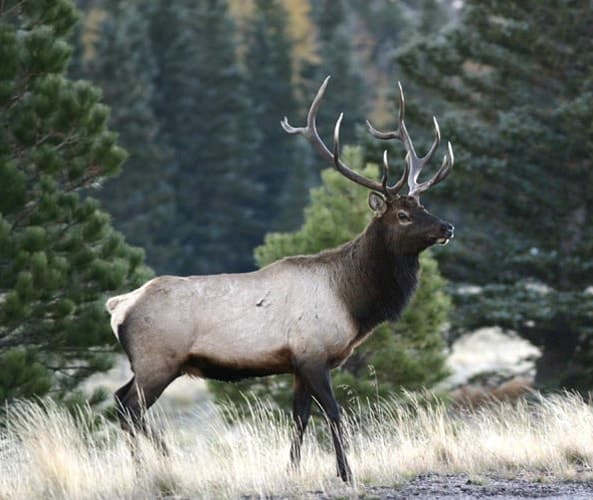 One of nature's most unique calls is heard throughout the fall in Greer, Arizona. As bull elks search for true love, they make a piercing, trumpet like call to attract their fellow mates. Of course, fall visitors are often treated to the delightful spectacle of males battling for dominance of well. Please note that these, along with nearly all other animal encounters, are best observed from a distance with safety foremost in mind.
3. Fishing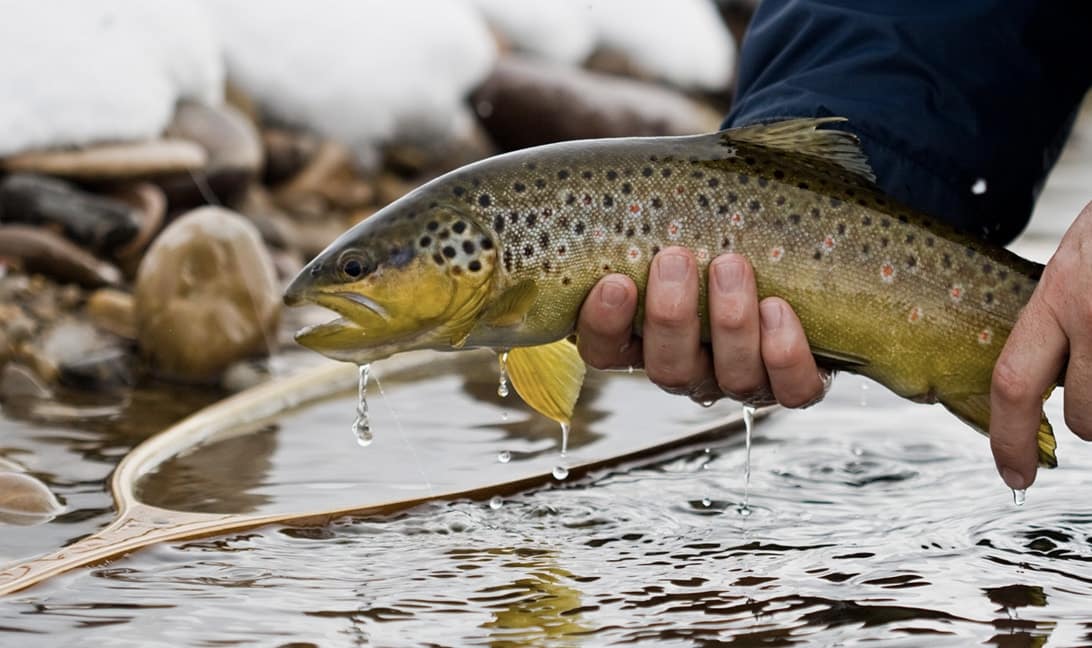 Due to the mild temperatures, hanging outside and fishing is one of the most serene activities available in Greer. With our well stocked trout pond awaiting outside your cabin and the Little Colorado River rushing nearby, you'll have plenty of opportunities to make a rewarding and delicious catch!
4. Hiking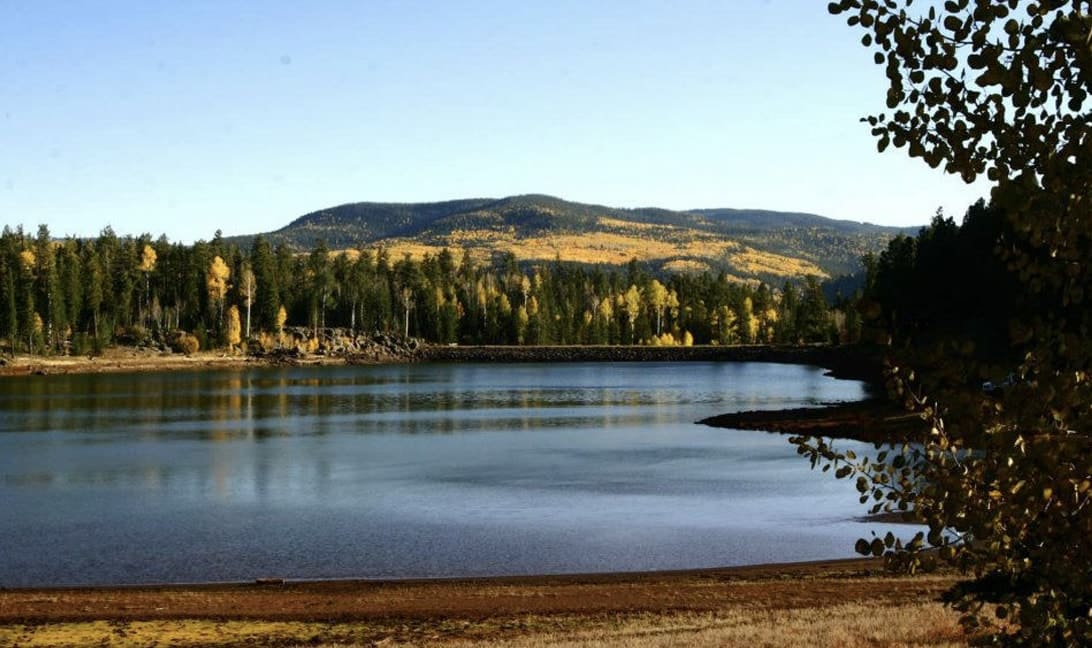 Fall hiking provides some of the most spectacular views around, as colorful trees cover the mountains, and the fresh, cool air instills feelings of vibrance and energy. This is also a great time to enjoy some of Greer's many scenic trails before the snows of winter descend.
5. Try out your Winter Fashions

As the nighttime temperatures dip into the 30's by late fall, you'll want to bring along your favorite Uggs and Timberlands. Cool fresh mornings sipping coffee on the porch and evenings gathered around the campfire offer some of the most peaceful and comfortable experiences you'll find with your friends and families in Greer, so be sure to come prepared, and to enjoy your latest styles of the season.
6. Leaf Peeping in the Apache-Sitgreaves National Forest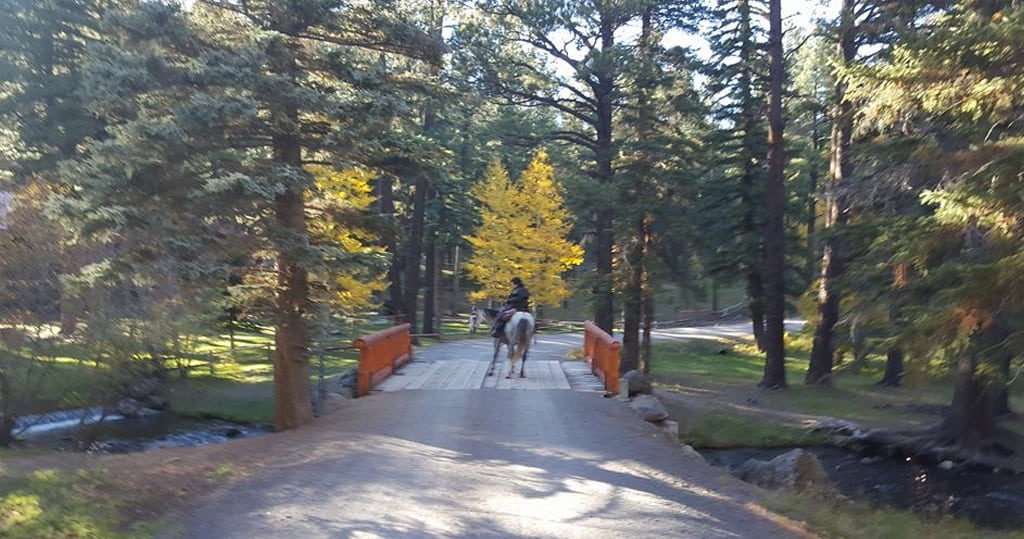 For those coming to Greer in the late fall, the foliage of the surrounding area can only be described as breathtaking. Bright yellows, reds, and oranges surround the mountain trails, casting a warm and majestic glow upon the entire range. Nature photographers especially love this time of the year and get some of their best shots of fall in Greer, Arizona.
7. Gather around the Fire Pit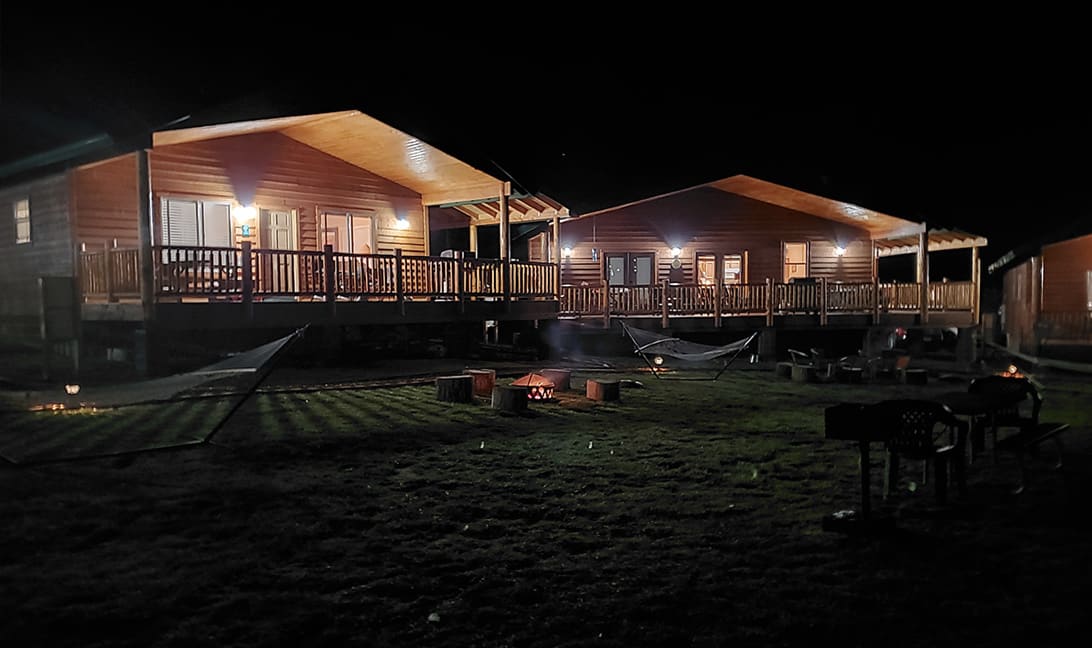 Is there anything better than smores, story-telling, and fun while sitting around the fire with your best friends? Fall is the absolute perfect time for this splendid tradition that connects human beings like no other.
8. Fall Cobbler at the Rendezvous Diner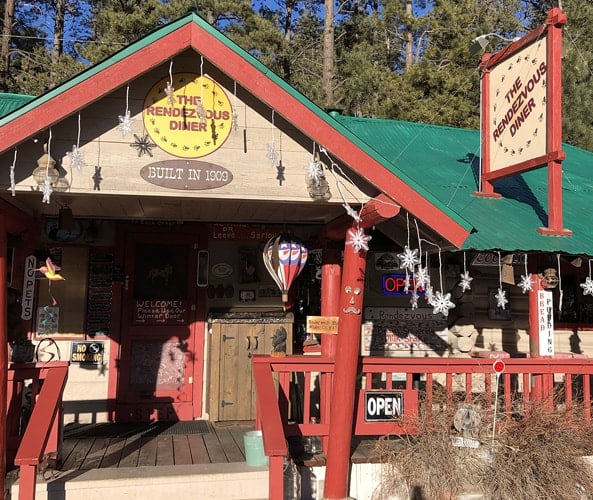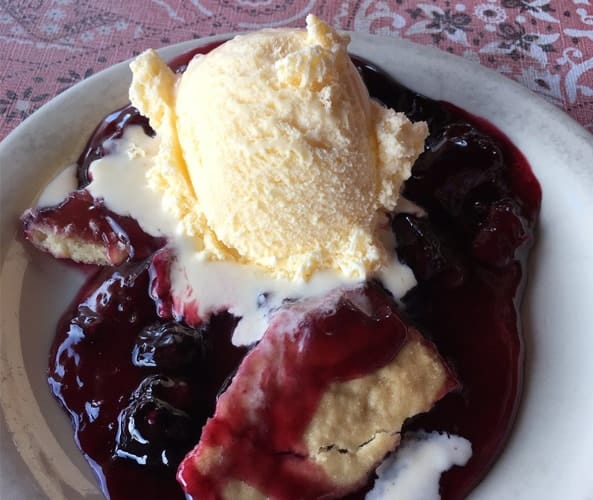 Our local restaurants provide some of the finest atmospheres and convenience in the entire region. You'll find many familiar favorites at our local establishments, including this delectable cobbler at the Rendezvous Diner, where the locals invite their friendly visitors to town.
9. Jacklighting for Wildlife

Some of the best wildlife viewing only happens at night, and one fun activity is to head out on a country road with a great view, and shine a light down below. You'll be amazed at the array of creatures prowling about in the dark! Just be careful to keep your distance and remain in your cars.
10. Watch a Scary Movie in a Cabin in the Woods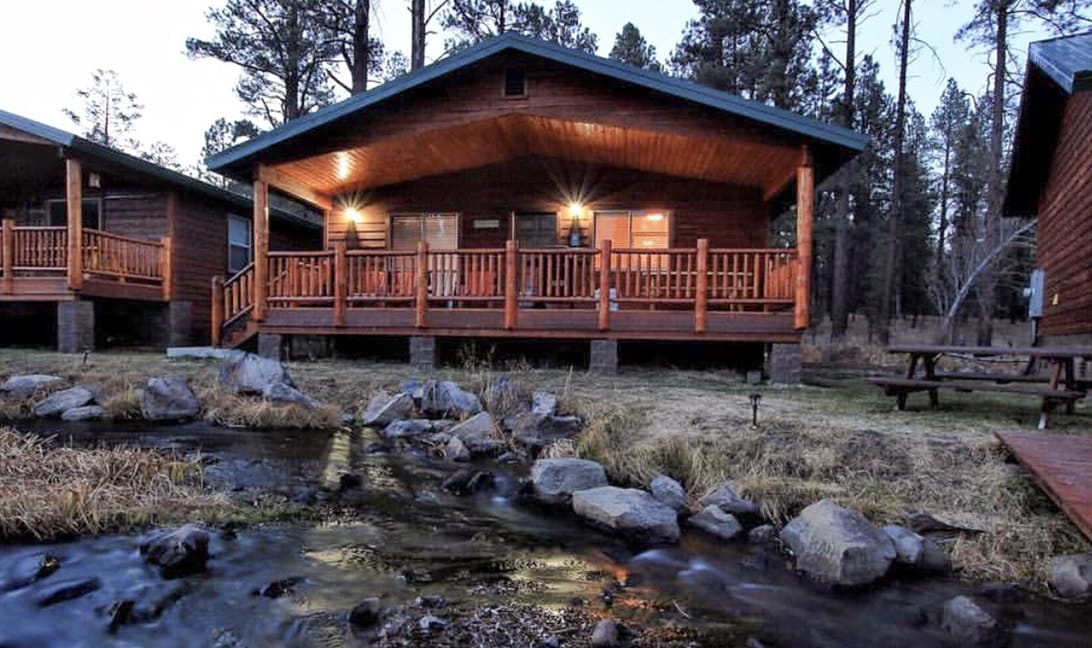 *Cue movie guy voice* Imagine, five friends set out for a delightful weekend getaway in the remote woods of Northern Arizona. A fall chill sends a ripple down their spines as the DVD is placed into the tray. What terrifying thrills await for the unsuspecting group? Truth be told, nighttime in a cabin in Greer is a fantastic place in which to enjoy a scary movie…
As you can by now tell, fall in Greer, Arizona is a truly special time and place to be. You'll find all the same wonderful outdoor activities as summer are available, and many of which are more comfortable as the cooler weather descends. In the evening, the magic of the cool mountain air will keep you snug and tidy in our warm cabins, and leave you refreshed and excited for tomorrow's adventures. Make your fall plans today.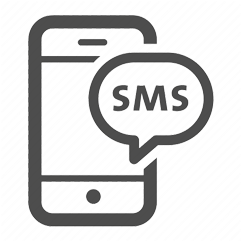 If you haven't already, join our text program by sending "GREER" to 484848 to subscribe. You can unsubscribe anytime by replying with "STOP". Our text program or email subscription program are the best ways to be the first to know about special offers in Greer, AZ!