While the name Sunrise Ski Resort invites imagery of snowfall and winter sports, during the summer the area awakens to a whole other collection of fun outdoor activities. Having completed the winter season (2017-2018) in March, the resort is now preparing to open an adventurous summer season of activities beginning on Memorial Day Weekend (May 30th, 2018). Here are some of the great possibilities that summer in the White Mountains of Eastern Arizona promises:
1. Zip Line Tours
A thrilling and captivating journey takes you to the height of the birds as you zip along the trees over the mountains of Sunrise Ski Resort, enjoying the rushing air and the magnificent views.
2. Scenic Lift Tours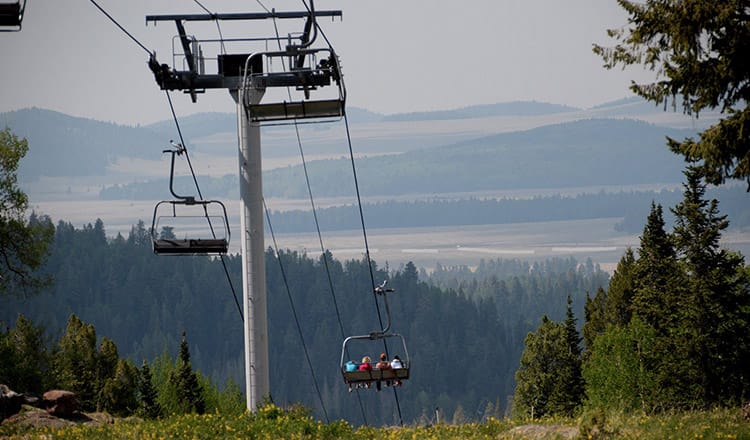 Perhaps you're not into the high-speed thrills of the zip line course; then take the more relaxing chair lift rides up and down the mountain, and enjoy a picnic at the 10,700 ft. summit while taking in the scenic beauty all around.
3. Downhill Mountain Biking
Numerous fun bike trails crisscross the slopes down the mountain, making for an exceptional mountain biking course, and the lift will take you right up to the top for an exciting ride down!
4. Nature Hikes
Trails are in abundance throughout the White Mountains and offer visitors a delightful experience in nature without the intense heat of the desert.
5. Archery Course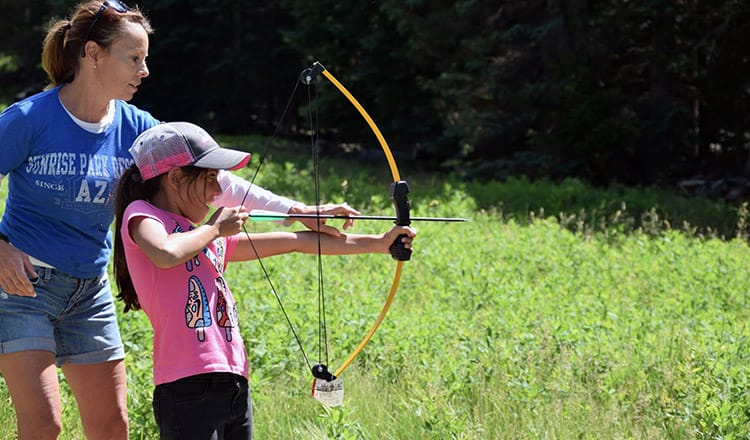 This mountain shooting range is an ideal place to refine your bow skills and offers a beautiful, relaxing space in which to perfect your shot. Plan your stay at the Greer Lodge and partake in the 2018 Bow Hunting Competition this July!
6. Airbag Jump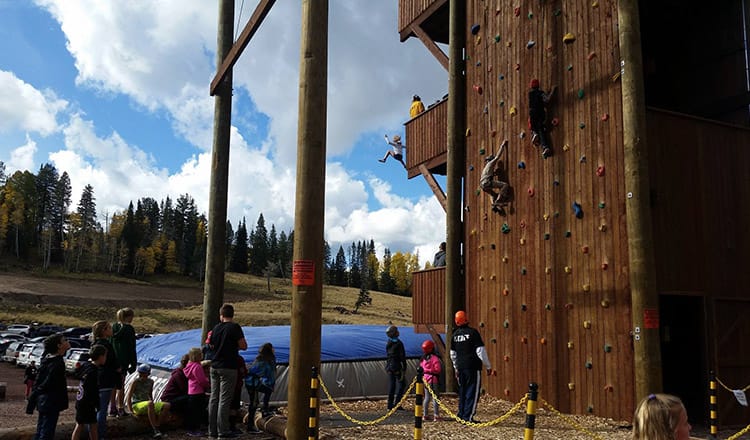 Take the brave 30ft plunge into a massive air-filled pillow! It's a ton of fun and provides an exhilarating experience.
7. Sunrise Super Tubing Slide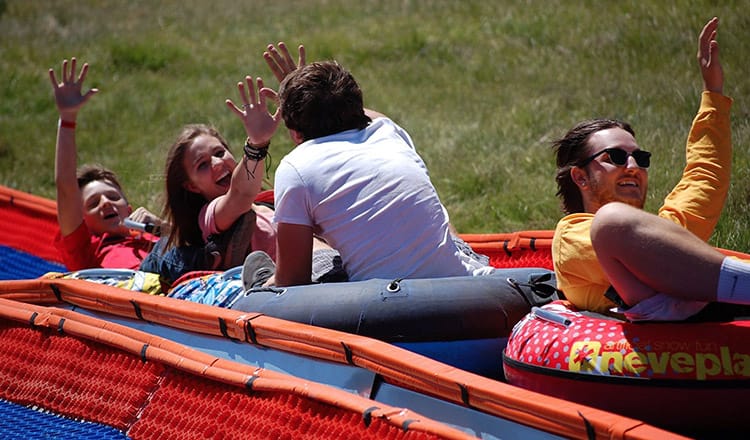 Tubing isn't just a winter sport. Enjoy rushing down the tarp in summer too on this tubing racetrack!
8. Disc Golf
Have fun tossing some discs on the Sunrise Ski Resort mountain. This great game is both easy and cheap, and will get your family walking and playing outside together!
9. Bungee Trampoline & Kid's Bounce Houses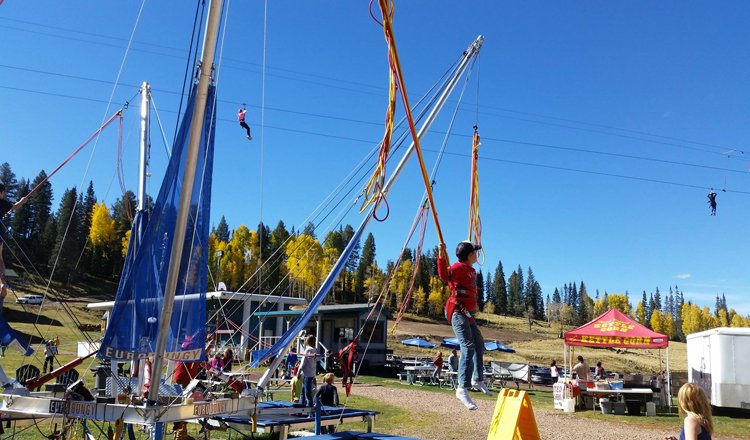 Bounce, jump high, do flip and do more flips again. There's fun for both adults and kids to reach new heights at Sunrise Ski Resort!
10. Horseback Tours
What better way is there to enjoy the American West than from the top of a horse? Take a tour with White Mountain Apache Reservation with one of their Horse Whisperer guides!
11. Fly Fishing Clinics
Learn all about fishing in these catch-and-release Rivers and ponds. Sunrise Ski Resort's well-stocked waters can provide hours of fishing fun!
12. Sunrise Lake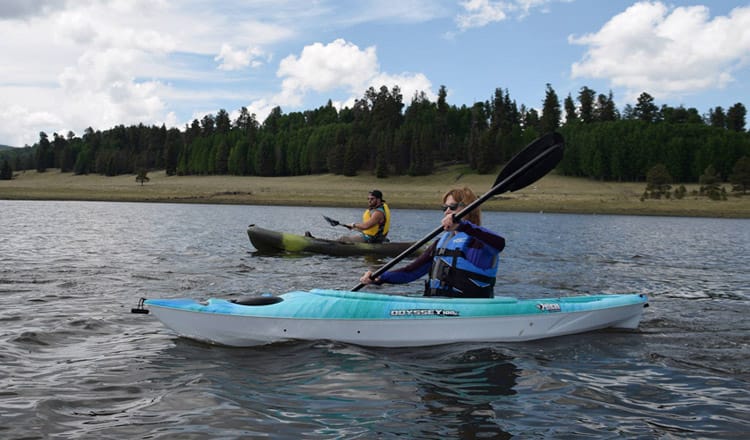 Enjoy some peaceful relaxation on the waters of the lake, complete with a variety of fun sporting boats available for rental!
Owned and operated by the White Mountain Apache Tribe, the Sunrise Ski Resort has a delightful natural charm, and has been well preserved to offer a beautiful and peaceful setting. It's no surprise that Sunrise Ski Park has become on the favorite attractions in Arizona! Come enjoy this land in the summer, and fill your day with a plethora of fun activities. Just 15 minutes' drive from the village of Greer, book your stay with Greer Lodge Resort & Cabins this summer to take advantage of this incredible region for days of family fun!
? Photo credit: Sunrise Park Resort