It's getting pretty serious around the nation with regards to COVID-19, but there may never be a better time to visit the high country of Greer. Escape all the stresses of the city and enjoy the peaceful calm of nature in our delightful high-altitude mountain haven. Here are 8 reasons why you should social distance in Greer right now:
1. Plenty of Toilet Paper and Paper Towels
Enough said!
2. Well Spaced-out Cabins
Our stand-alone cabins give plenty of space for social distancing around our beautiful water front property. Unlike traditional hotels, you'll have ample area to roam about with your family, enjoy a grilled meal out on the porch, and indulge in getting away from everyone else! Additionally, our no contact check-in/check-out process (standard check-in/check-out time applies) ensures you can simply drive right up to your reserved cabin and head inside. No need for arduous face-to-face check-ins after your drive.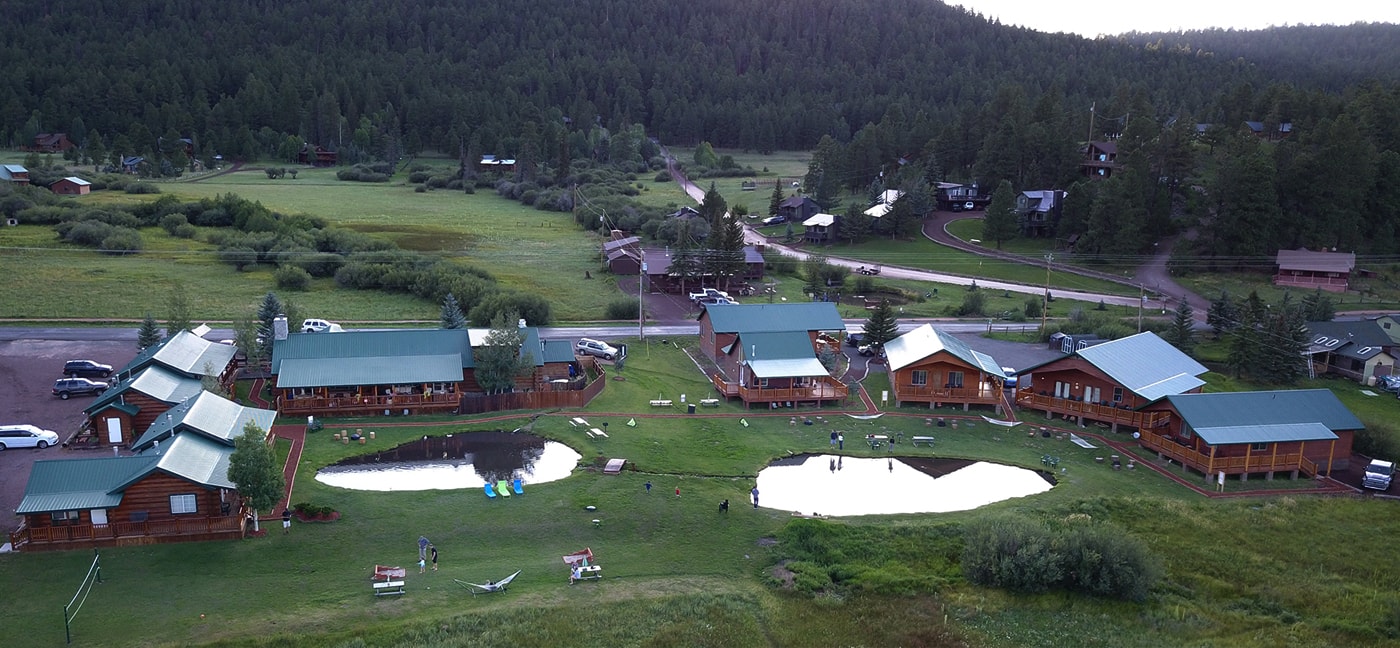 3. Cook in or take out
Our cabins come equipped with full kitchens and all the basic supplies. We do recommend you bring your groceries before heading into Greer. Although the nearest stores are roughly twenty minutes away in Pinetop-Lakeside or Eager-Springerville, it is recommended by the WHO and Government officials to minimize contact with others. However, if you're missing the friendly confines of a restaurant, Greer houses several quaint eateries that remain open with take-out options.
4. Minimal Population
Greer's permanent residents barely surpass 100. Unlike big cities and towns, you won't find much traffic here, nor would you see many others outside as you would in crowded city parks or urban hiking trails. No, in Greer you'll have most of the nature spaces to yourself…. except for the bountiful wildlife that calls Greer home of course!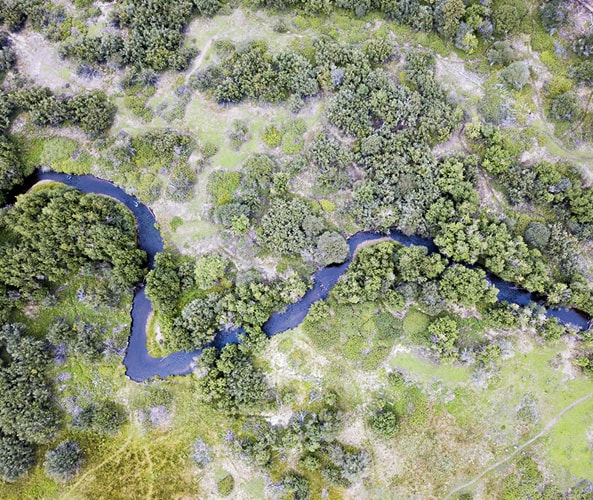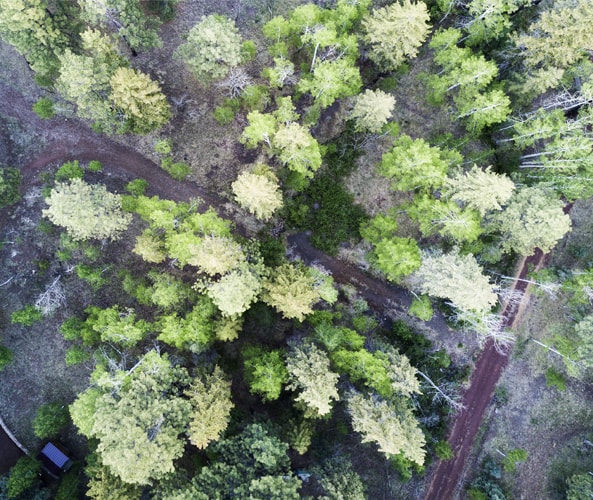 5. No Crisis, Just Pure Relaxation
Turn off the news and detox. Coronavirus hasn't infected small town USA quite like it has in the cities. Escape to Greer and enjoy a gentle respite from all the stress gripping our nation's urban centers.
6. Cool Mountain Temps
All that worry getting you overheated? Come enjoy some cool spring temperature in the Arizona Mountains. While it does feel warm in the daytime sun, overnight temperatures approach freezing, so be sure to grab a jacket, and get ready to cool off!
7. Beautiful Scenery
Looking for something to help get your mind off of the current events? Get ready for scenery like this! Coronavirus will be the last thing on your mind as you hike in some of the state's most beautiful wilderness.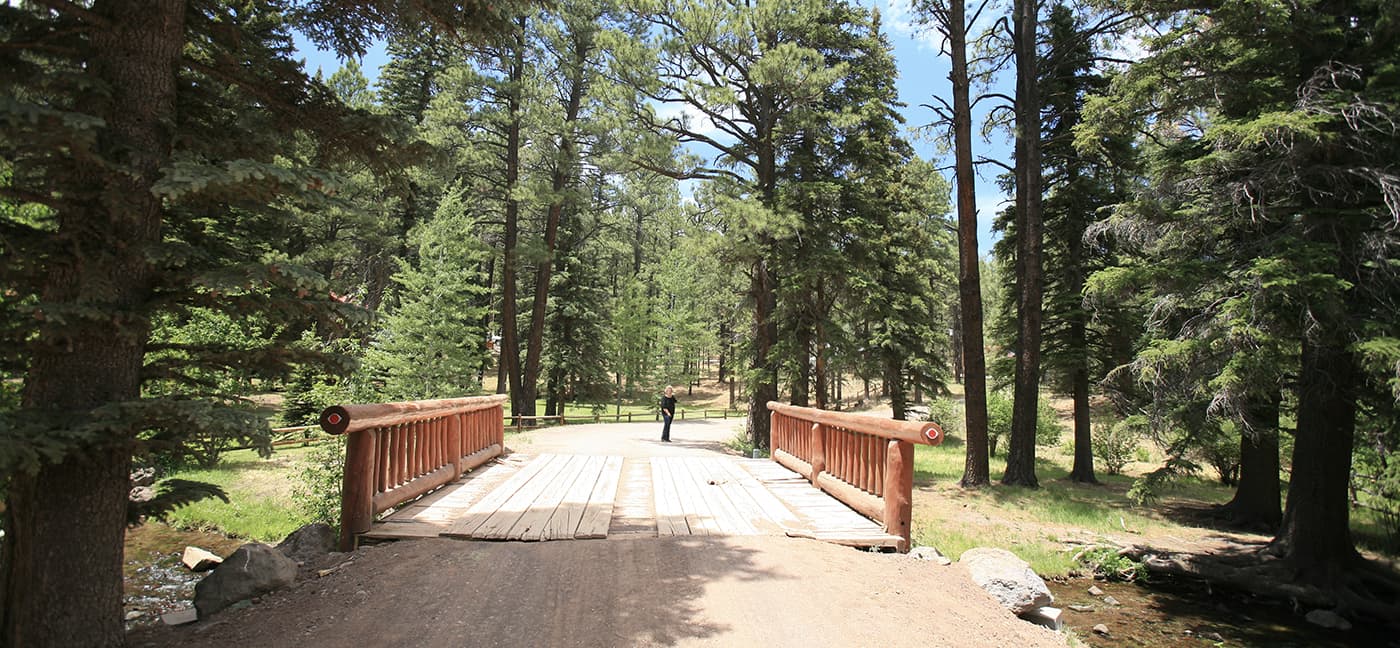 8. Limited Connection
Cell service is spotty here at best. Additionally our WiFi isn't quite Fiber Optic level. However, instead of staying too connected with what's happening in the country, enjoy focusing on spending time soul-searching, family or simply wildlife watching to get away from it all.
There's a reason that Greer's motto is "The Road to Nowhere." There's not much here is the way of city life, and for us that's a thing to be cherished, especially in such uncertain times as these. If you happen to be feeling a bit claustrophobic in your apartment or home, or you just want to enjoy a few days away from it all, consider staying at a cabin at the Greer Lodge Resort. We're staying open! And we'd love to be your home away from home.