Like most Americans living in big cities at this moment, you're probably feeling a bit terrified. Coronavirus has gripped the nation, threatened the economy, and reminded us all of our own mortality. But if the thought of enduring an elongated quarantine in the city has got you up at night, consider making the most of this time to visit the scenic bliss of Greer, Arizona.
Greer Lodge plans to remain open and offers a delightful space where you can socially distance while you enjoy nature at its finest. In fact, the entire town has just 122 permanent residents. Come visit one of our cabins, where you'll be secluded and safe from the virus. You can hike in the spacious White Mountains or fish in our well-stocked pond. You can even enjoy warm spring evenings out on your cabin's porch where you can grill meals and disconnect from the stresses of our current times.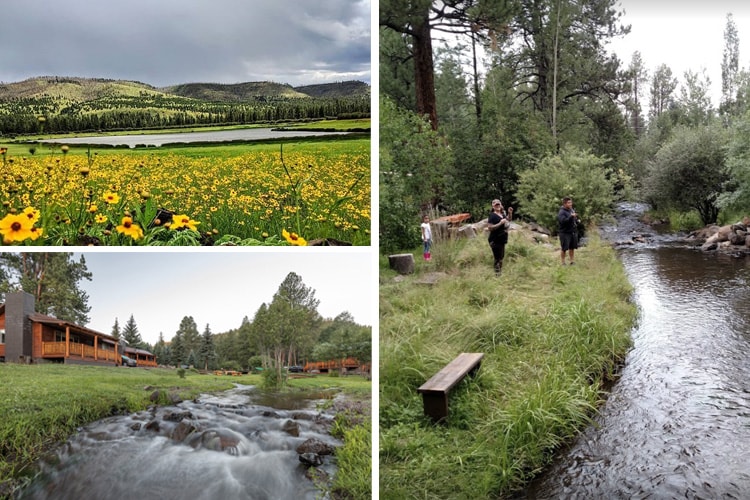 Each
stand-alone cabin
operates as its own house, with its own air system and all the necessary amenities, including
full kitchens
. Our cabins are thoroughly cleaned before guests arrive. Additionally, we do not disturb you or enter your cabin, ensuring that your environment will be free from any contaminants brought in by others. You won't even need to check in when you arrive; simply head over to your cabin and make yourself at home. Greer houses several wonderfully quaint restaurants, though guests also stock their fridges with food from nearby grocery stores in Eager and Springerville, just 20 minutes away.
Times certainly are strange these days, but it may be quite a bit nicer if you spend it relaxing in the pristine nature of Greer, Arizona. Our cabins are ready to provide a beautiful shelter for you and your family, and we look forward to accommodating your stay. With fresh, healthy mountain air, you couldn't find a better spot to ride out this virus.
Disclaimer
: If you are feeling slightly sick or have been unfortunately diagnosed with any type of flu/virus such as the coronavirus, we ask that you not travel to Greer at this time.