Visitors to Greer will surely understand the wonderful "step back in time" that the small, remote town encompasses. With little development and a scattering of beautiful log cabins, Greer enables people to unwind in nature and get a taste of the pastoral life that was the norm not all too long ago. But for several days each year, Greer takes the idea to the next level. A wonderful, family friendly event will bring together scores of visitors to get a close up look at the frontier life of the "Old West" at Greer Days 2018.
Greer Days 2018 will take place June 8-9, and will surely provide a whole boatload of fun to the small community. It all begins on Friday, June 8th with a staged Wild West Shootout at the famed Molly Butler Lodge in the heart of the town.
The action returns in full force on Saturday, June 9th with a parade down Main Street at 10 AM. Expect various floats, antique cars, Native American dancers, and more. Be sure to arrive early as the road (which is the only one through town!) closes for the parade. We recommend getting into Greer Friday night and spending the weekend with us at the Greer Lodge Resort & Cabins. You'll be right near the thick of the action.
Saturday events continue with various kids games and arts and crafts available at the Heavenly Vendor Village. There is also the annual toy duck race, which is always a favorite, as everyone can watch his or her own chosen duck hurl down the Little Colorado River.
Greer Lodge also is well prepared for Greer Days 2018, where a delectable barbeque will await for guests, while a fun bounce house will provide amusement for kids. Of course, scores of other great activities will be available in and around Greer during the festival, like trout fishing, hiking, and zip lining. So be sure to book your trip to Greer this summer for this special weekend on June 8-9, where you'll see the town of Greer in full force!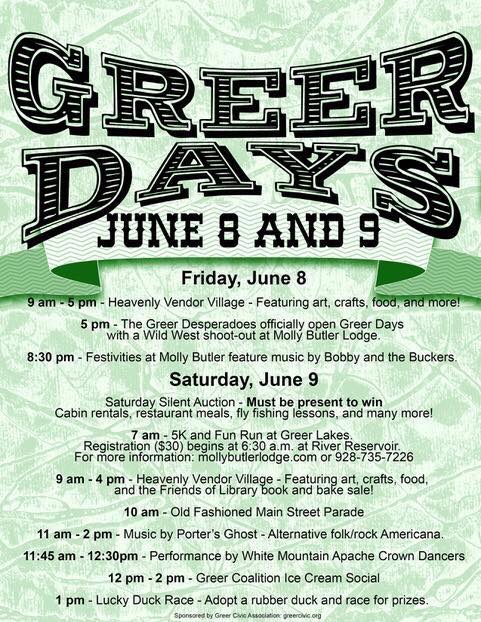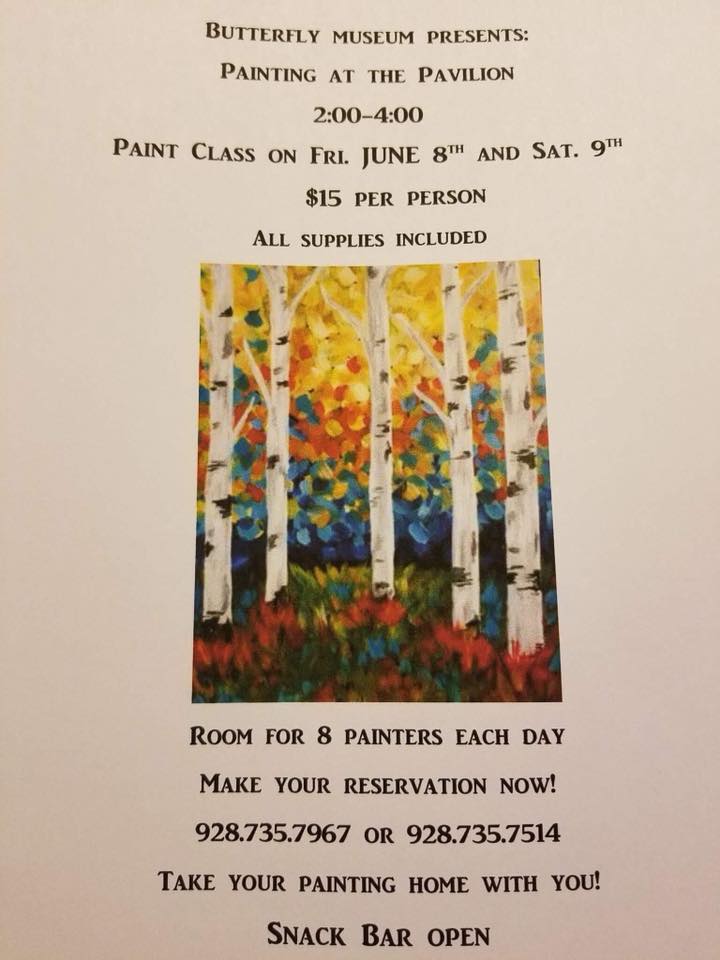 Greer Lodge Resort & Cabins
Sunday, June 10th, begins at noon
BARBECUE: 12:00 p.m.
FOODS: Hotdogs + Hamburgers
VOLLEYBALL TOURNAMENT: The family that wins will receive a 2 night stay in a cabin that sleeps 6. Good for a stay in September 2017 to May 2018; excludes Holidays and Spring break.
HORSESHOE TOURNAMENT: The family that wins will receive a gift certificate that will apply to their next stay at Greer Lodge Resort & Cabins.
CASTLE JUMPY HOUSE: for kids
Participate in various lawn games throughout the day!
Related links:
GREER DAYS 2015, GREERCIVIC.ORG
GREER DAYS 2016, USATODAY.COM
GREER DAYS 2017
Photo Credits: Anthony Lam & Greer Lodge