Last month, we significantly increased the number of trout in our 2 private trout ponds. We have added an additional 300lbs of big, beautiful, and monster trout for our guests to enjoy. There is nothing more exciting than catching and releasing a monstrous Trout, no matter your age or experience level. As a guest of the Greer Lodge, you have complimentary access to FREE Catch & Release only Fly Fishing at our private ponds located by Cabins 250-285.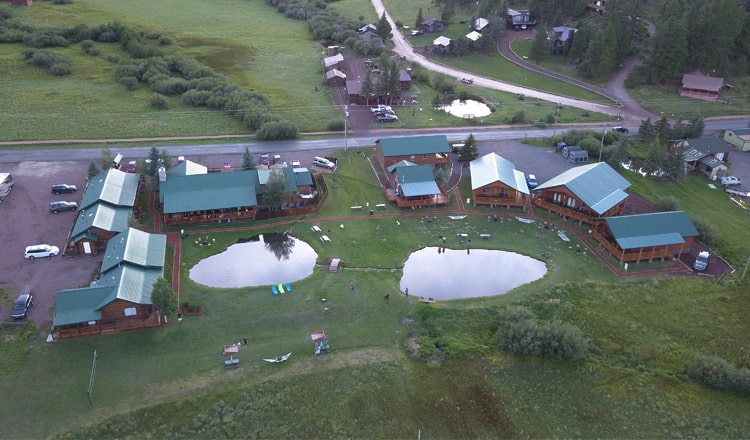 Fishing will be possible throughout the winter except when the top of the ponds can get a temporary layer of ice. We DO NOT recommend or allow our guests to fly fish on our property when the ponds are frozen over. (TRAVEL TIP: There are over 60+ lakes in the surrounding Greer area that you are more than welcome to explore on your fishing trip that will require an Arizona's Fish & Game license.)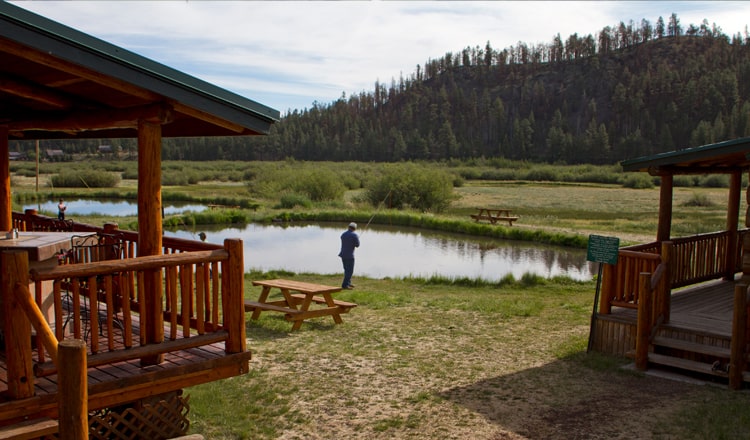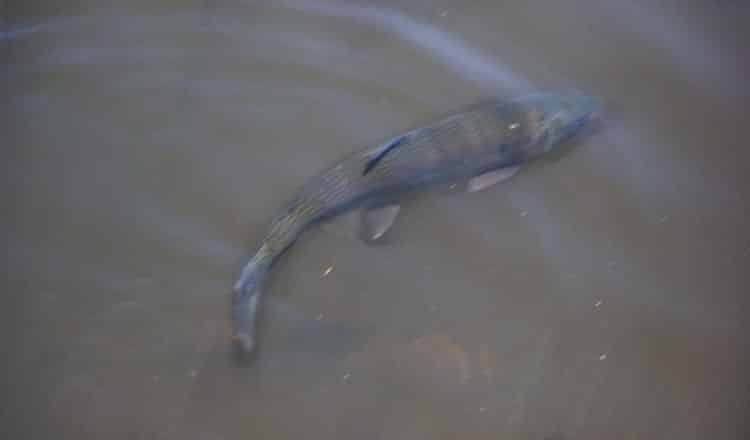 We recommend bringing your own fly fishing gear for our catch and release only environment. In addition to stocking trout, we now have a limited amount of stock of fishing poles and single barbless lures that our guests can purchase to catch their first fish! For a very reasonable price you may purchase the following at the front desk, 7 days a week from 9AM-5PM AZ MST:
Fishing Poles
Single barbless hook flies / lures
Deluxe Fisherman's Multi-Purpose Clippers / Tool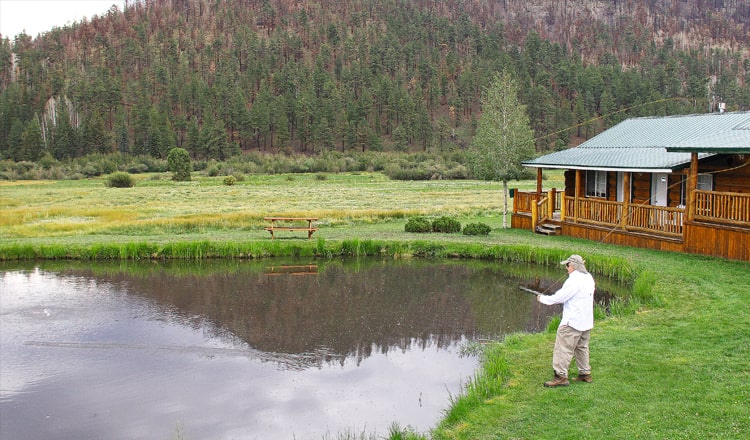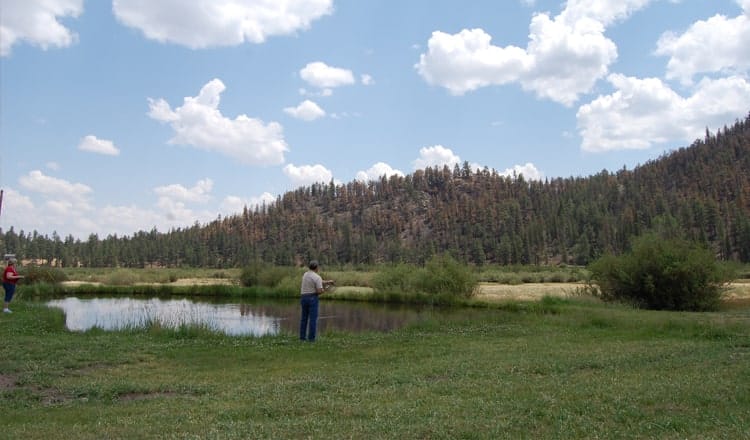 At Greer Lodge's private ponds for fishing, our monster trout are cared for so that every fishing experience is special for our current and future guests. If you want to "keep" the fish, there are lakes and streams in Greer that are great for that (bring your AZ Fishing License), but at Greer Lodge Resort, our fishing is Fly Fishing Only, Catch and Release Only, Single Barbless Hooks Only, and NO BAIT OR LURES OF ANY KIND.
Some say fishing is a hard sport but our catch and release trout ponds on our property gives our guests the opportunity to hold monster size trout easily without the need of obtaining an Arizona fishing license! By practicing catch and release fishing with artificial flies and barb-less hooks, the trout in our private ponds grow even larger and live longer with the substantial diet and environment we create for them. We encourage our guests to capture moments like these with their prized catch. However, it is important to release the fish immediately after in a safe, humane way to minimize stress and maximize the trout survival rate. Any and all guests that do not follow our fishing policy can and will be fined up to $150 per instance by GreerLodge at time of check-out.
Please enjoy our private trout ponds and take care of our fishes.
We want to thank you for following our rules and respecting our fly fishing policy.
View this post on Instagram